From Simple Beginnings to Corporate Success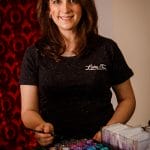 As a corporate events planner, Melaine Rubin knew how to create the WOW factor for any affair. And as a mom, Melaine wanted something unique to offer at her daughter's Bat Mitzvah Party. She found a temporary tattoo glitter kit that was new in the market, and so each of her daughter's friends went home looking special.
Little did she know she had a hit on her hands.
After the party, the phone started ringing with parents wanting to do the same for their children. She spent more than a year researching the entertainment industry and found out all she could about face paint, tattoos and other body art products.
The result
Melaine creating her own tattoos and officially opening her business, Laine Too! Her tattoo product is hand blended and set with powder and/or glitter, which results in her tattoos lasting up to two weeks. This special formula gives Laine Too the longest lasting tattoos in the marketplace.
As time has gone one, Melaine continued to research new services to cater to her clients' needs and grow Laine Too's product line. Now, Laine Too is your one stop shop for fun, unique activities. We now offer face/body painting, balloon twisting, henna, and countless others. Melaine employs dozens of trained body artists, who are ready to bring these special attractions to you. All you supply is a little bit of space, and of course, lots of eager guests!
Who are we kidding!? It's not just for kids!
Laine Too has been at the forefront of the temporary tattoo industry in the Chicagoland area. We have been going to event after event making smiles and lasting memories for all of our clients. Whether we're at a festival, a corporate picnic, or a birthday party; Laine Too provides everything you need to add even more sparkle to your special occasion.
Our tattoos not only look fantastic; they're temporary! Get the highly fashionable and sought after look of tattoos, without the regret! Everyone loves the concept of temporary tattoos. If you are thinking about getting a permanent tattoo, this is a great way to test it out.
Laine Too Gives Back!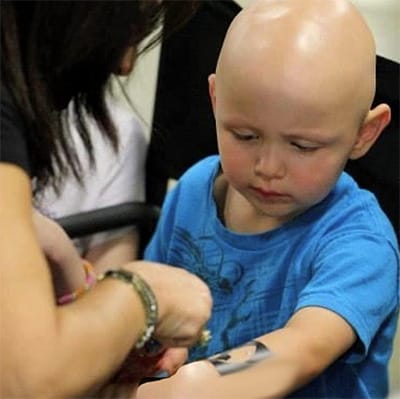 Melaine and the Laine Too team have been very successful in bringing smiles to kids, brides, debutantes and corporate event planners, but that's not enough for us! We've brought fun in the form of free tattoos to special events put on by many different organizations, including and not limited to:
– Alzheimer's FUN-Raiser
– American Cancer Society
– Battered Women's Network
– JDFR – Juvenile Diabetes
– NSSRA – Northern Suburban Special Recreation Association
– Snowball Express (One of Melaine's favorites!)
– Susan Komen
– Local schools and shelters
Do you have a special event to promote your important cause? Contact us and tell us about it! We make a great partner. Fill out the form below with your information and we'll get back to you: