Other Services by Laine Too
We're all about you looking good at your special event. Whether you're sporting a beautiful tattoo for your big day, providing your guests with a their own tattooing experience so they look good and have fun, or using any of our other services, we're here for you. When you look good, we look good, and when you're happy, we're happy!
Nail Tattoos
Our nail tattoos are the perfect entertainment for your next party or event!
We've got the top of the line equipment to print any design on nails in just minutes! The possibilities are endless – anything you can print from a printer, we can put on your nails.
Professionally trained artists
Unlimited digital prints (on nails)
Lasts as long as a regular manicure
Call us at (312) 600-TATT to schedule our custom temporary tattoo artists from Northbrook for any occasion today!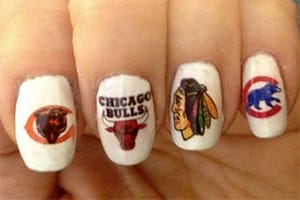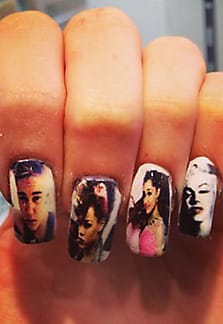 HAIR FASHION
Hair extensions—24 colors
Bling strands—9 colors
Temporary hair color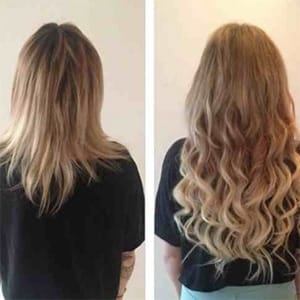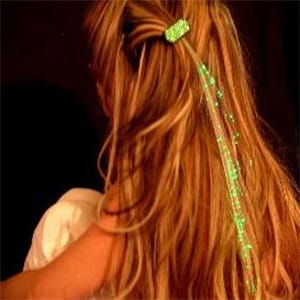 METALLIC FLASH TATTOOS
Wear what the Hollywood Celebrities wear. Painted-on Jewelry!
Last up to 1 week
Over 100 design options
Add metallic flash tattoos to your party's sparkling multi-color tattoos, or keep it simple and sophisticated with metal.
Call 312-600-TATT for details.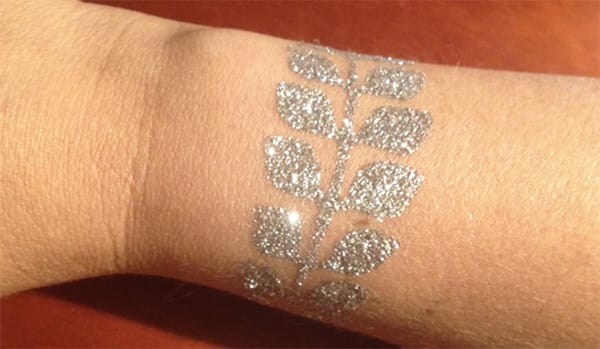 DOG TATTOOS
Something special for the furry guests at your event. Perfect for 5k runs, festivals or get togethers.
Vet approved non toxic ink lasting up to a week.
Mix and Match Any Service
It's your party, you can Body Art if you want to!
Try Temporary Tattoos in solid colors, sparkling glitter or shiny metal; add fun hair add-ons; paint your nails, and bring the pets. Remember, we're here for you. Just call or write and tell us about your event… we'll take it from there!