Laine Too's Exclusive Temporary Tattoos
Here at Laine Too, we have an extensive tattoo design collection for you to choose from. From our own in-house designs, themed stencils, to custom designed stencils with your brand or logo; our professionally-trained tattoo artists can help add sparkle to any occasion. We are prepared to entertain any size party at any location of your choice! Our exclusive temporary tattoos are:
Safe on skin – FDA compliant, latex free, hypoallergenic products

Fast and easy to apply, only takes a few minutes!

Last up to 14 days!

Completely waterproof

Comes in a large variety of colors…glitter, UV neon, and realistic matter
Our exclusive temporary tattoo is so versatile and long-lasting, your friends will be admiring your tattoo and complimenting you for days. Glitter not your favorite look? Not a problem. With our specific glue blend, we can give you a matte or neon tattoo. We can even make our exclusive tattoos metallic! What more could you ask for?
Call us at (312) 600-TATT to schedule our custom temporary tattoo artists from Northbrook for any occasion today!
Airbrush Tattoos
Want a tattoo that looks permanent? There are so many different types of temporary tattoos out there, and LaineToo can bring them directly to you! Airbrush tattoos are such a cool alternative. Laine Too loves to experiment with different tattoo methods, and this is one of our favorites.
These can be done with a stencil or freestyle and look so phenomenally realistic, your guests will feel like they have an actual tattoo! Our amazing artists can create incredible works of art for you and your guests to enjoy.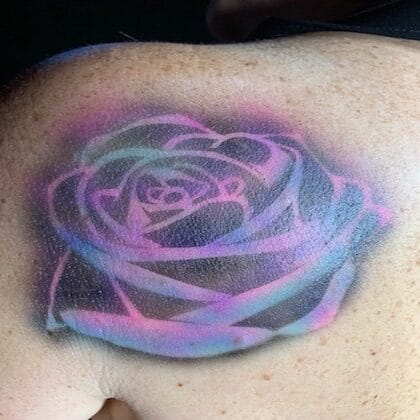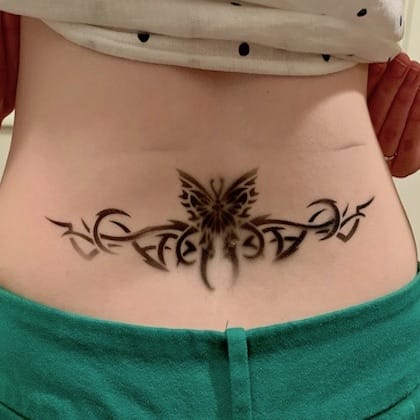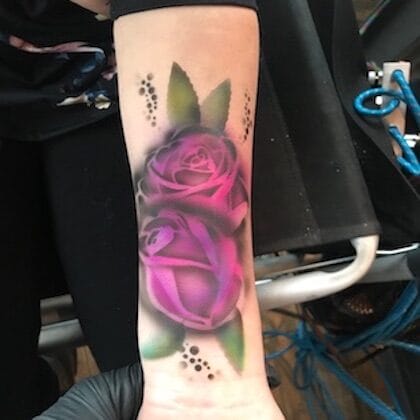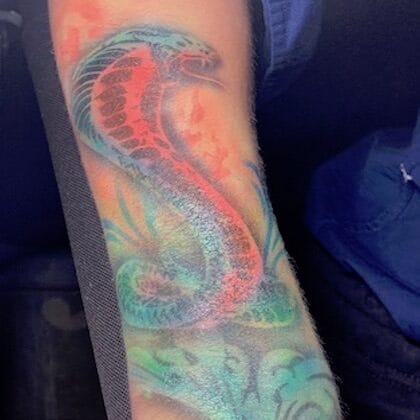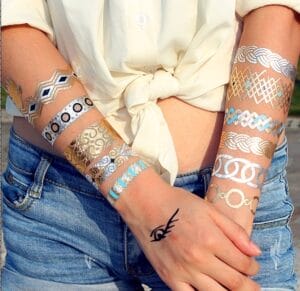 Metallic Flash Tattoos
Not long after her start, Melaine added Flash Tattoos to her product line for her corporate, fund-raising or social customers. Well, needless to say, these became extremely popular! These temporary tattoos, worn by Hollywood stars, appear to look like metallic jewelry. Perfect for serious or not so serious fashionistas; they glimmer and last for a four or five-day period. Wear what the Hollywood Celebrities wear: painted-on jewelry!
Last up to 1 week

Over 100 design options

Add metallic flash tattoos in sparkling different colors, or keep it simple and sophisticated with a metallic look.
These tattoos are so on trend and can easily be combined with our exclusive tattoos to make your celebration even more glamorous. They also make great party favors!
Henna / Henna Lace Tattoos
LaineToo has so many different types of temporary tattoos, we even added henna to our list of services! Henna tattoos are a gorgeous and fun way to put a smile on your face. Their beautiful, intricate designs make them a great accessory to any party look. Like our glitter tattoos, our henna tattoos are long-lasting, giving your friends plenty of time to compliment you! Find a design that matches your personality and add some glamour to your party look.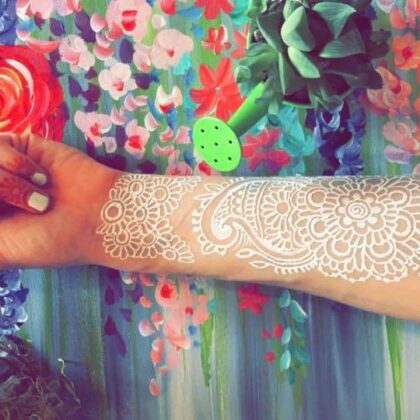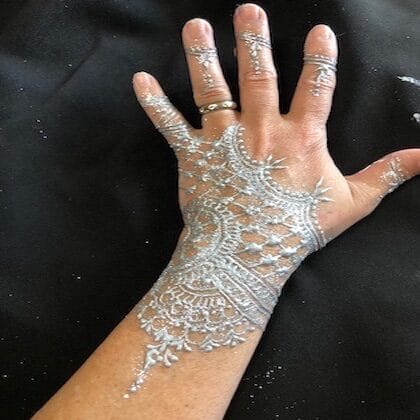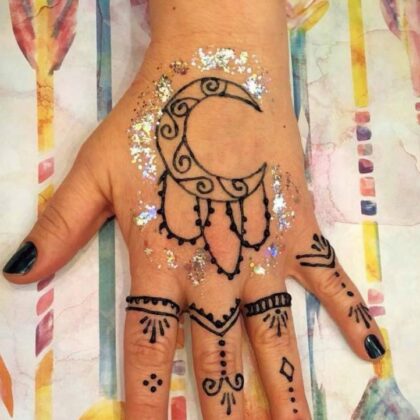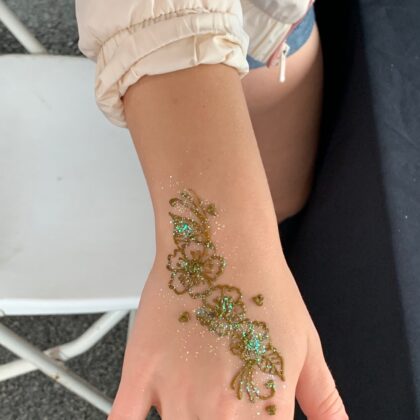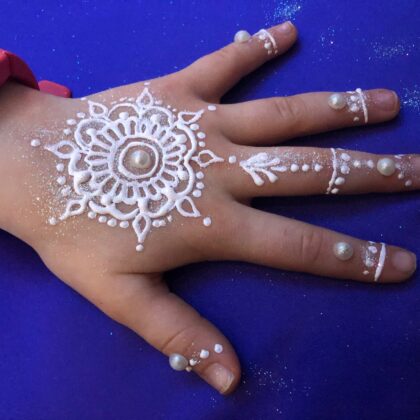 Looking for other ways to use henna? Henna, especially henna lace, is also a very chic way to add some glamour to your wedding look! 
Call us at (312) 600-TATT to learn more!