Fundraising galas are gaining more and more traction in the nonprofit world. These celebrations act as a great way to bring the community together and showcase your cause. Check out some of our top tips to throwing a noteworthy fundraising gala this winter.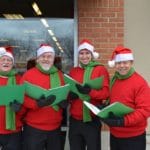 Opt for a unique venue: Winter is a magical time of year, so why not use this to your advantage? Utilize an ice skating rink, a lodge surrounded by evergreen trees, or an elegant ballroom for your event. These spaces will add that "wow" factor to your event, all while tying in to the magic of the season.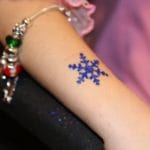 Look for seasonal entertainment: Greeting guests with Christmas carolers, hiring a temporary body artist to provide snowflake or other festive tattoos, or even something as simple as providing a hot chocolate bar can add a touch of the season to your event. Entertainment inspired by the season helps evoke a sense of wonder and giving among guests, making for an event that is truly indicative of the holidays.
Don't be afraid to go out of the box: Have a wild idea but are uncertain you should speak up? Go for it! Whether it be a creative theme or a unique entertainment idea, the more you can shock and excite guests the better. Try deconstructed food plates, entertainers that drop in from the ceiling, an adult version of musical chairs to seat guests, whatever comes to mind. The possibilities are truly limitless!