A time-honored tradition, Bar and Bat Mitzvahs take a lot of time, planning, and attention to detail. With so much to do, this process can seem overwhelming. Check out our top tips to help make your mitzvah planning a breeze:
1) Create a timeline: From finding a venue to hiring a caterer and perfecting finishing details, there are a lot of important aspects to planning a mitzvah that can easily be overlooked. Creating a time line will help you stay on track. Start by listing out all elements of event, prioritizing them, and setting goal dates for completion.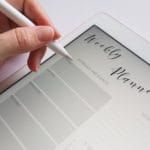 2) Attend a showcase or open house: One of the best ways to find top local vendors is to visit a showcase geared toward event planning. Not only can you meet vendors in person, but you can get a feel for their company, their style, and if they will be a good fit for your event. Most vendors even do live demonstrations – which means lots of food samples and fun goodies to for you to try!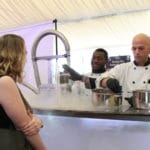 3) Utilize entertainment vendors: Mitzvahs are a special gathering of friends and family – this also means a wide variety of age groups to entertain. Look for vendors that can cater to everyone at your celebration so that no one feels left out. Temporary body artists, caricaturists, and live performers are all great options to add that "wow" factor.