Mother's Day is right around the corner, offering the opportunity to show mothers, grandmothers, moms-to-be, and important female figures in your life just how much appreciate them. Celebratory brunches and dinners are a time-honored way to honor our mothers. However, if you are looking for an out-of-the-box way to celebrate this year, check out some of these unique ideas below:
"Show" Your Appreciation: Treat mom to an unforgettable experience by taking her to a play, musical, comedy show, or concert! Or even better, collaborate with family to put on your own personalized "show" of songs or skits made just for mom. Stage freight? Record in advance on your phone camera and give mom her own personalized DVD memento.
Get Outdoors: Instead of gifting a bouquet, create a memorable experience by visiting a local garden, arboretum, zoo park, or joining in on a 5k walk. This acts as a great way to enjoy the spring weather and surprise mom with a fresh new gift experience.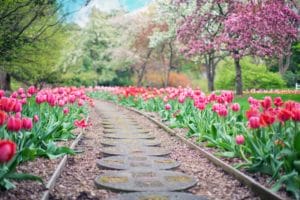 Create Memories: Instead of staying home and cooking, try taking a wine and painting class or creating custom pottery together. This allows you to spend quality time with one another all while trying something new and allowing for creative expression. Check your local studios for special offerings or Mother's Day-themed classes. Groupon and similar sites also have some creative options for quality time presents at affordable rates.
Hire Unique Entertainment: Take your family brunch to the next level by hiring unique entertainment. Personal chefs, performers, DIY presenters, and temporary body artists can all add a special touch to a traditional gathering. Theme your entertainment to your event to make the experience that much more memorable.